Lab Tests
View all our lab tests and packages. Click on our packages to book an appointment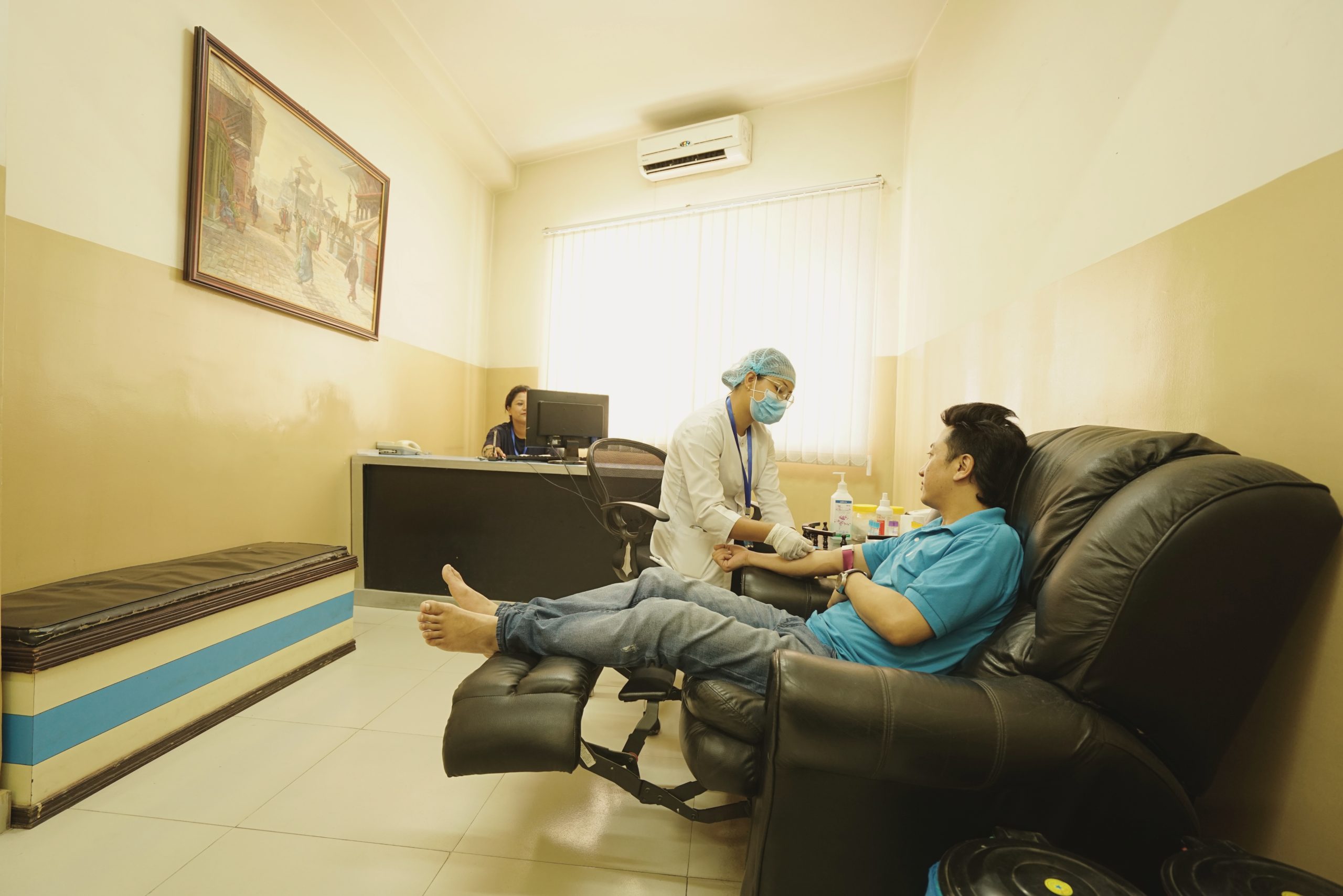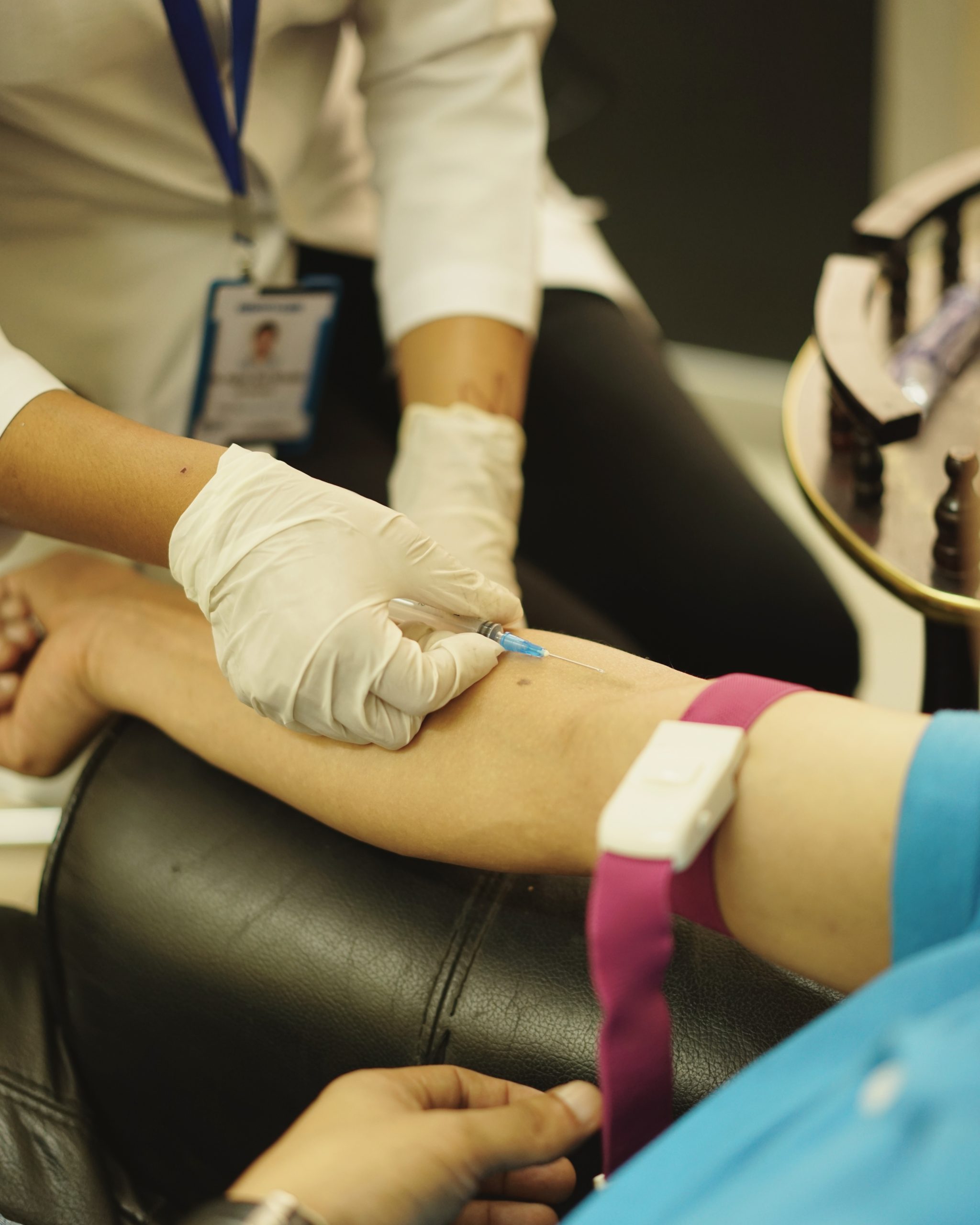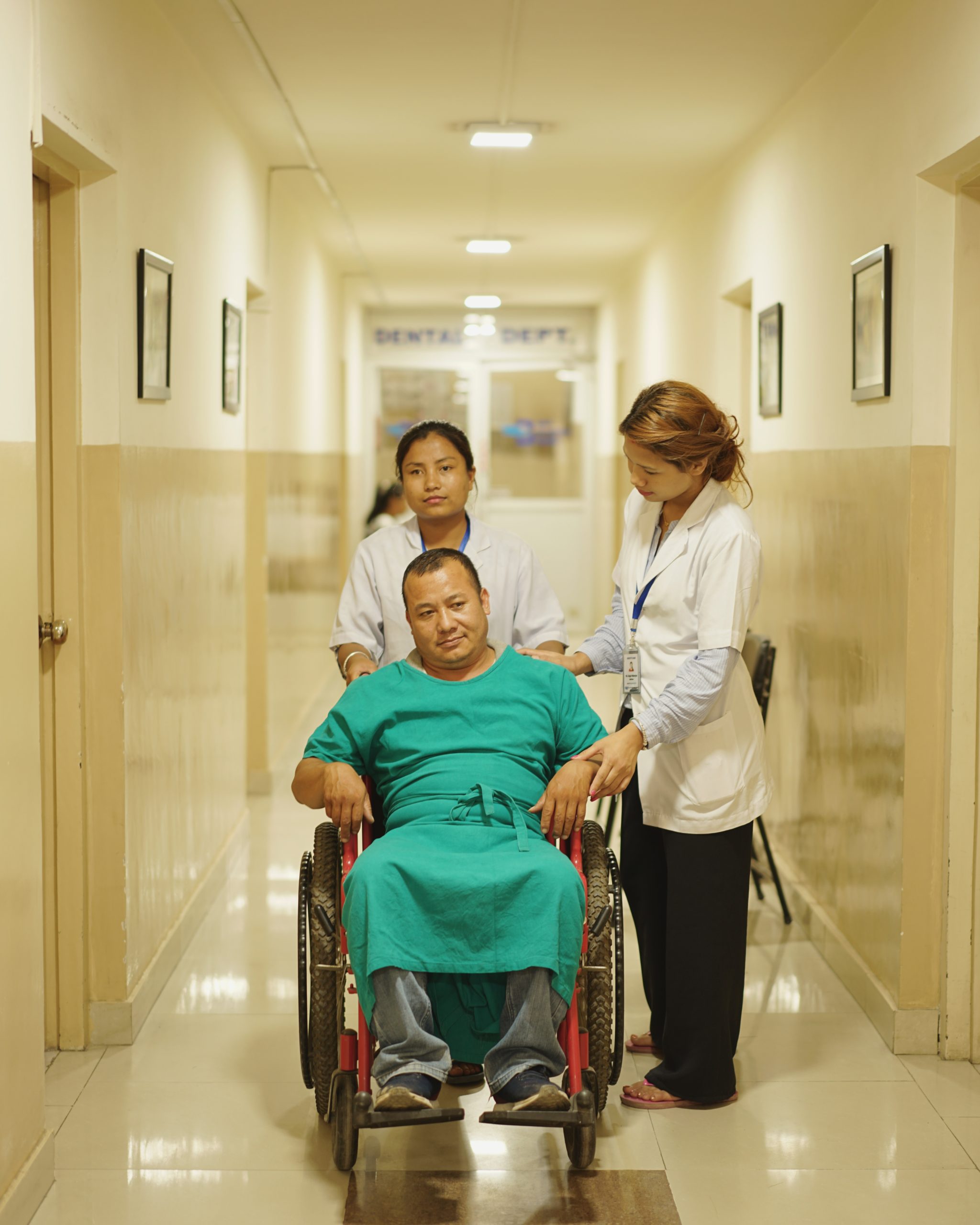 Absolute Basophil Count
Absolute Eosinophil Count
Acid Phosphatase
ADA (Adenosine Deaminase)
AFB Culture and Sensitivity
AFP (Alpha Feto Protein)
Albumin
Alkaline Phosphates
Amylase
ANA
Anaerobic Culture and Sensitivity
APTT (Activated Partial Thromboplasting Time)
ASO test/ quantitative
A/G Ratio
Anti CCP (Anti Cyclic Citrulinated Peptide)
Anti TPO (Anti Thyroperoxidase/microsomal)
Billirubin
Blood Culture and Sensitivity
Blood Grouping Rh typing (coombs)
Brucella (RB) Rose Beyal test / Mellitus
BT (Whole Blood Bleeding Time)
Beta 2 microglobulin
β-HCG (β- Human Chronic Gonadotropin)
BUN
Calcium
C3 (Complement-3)
C4 (Complement-4)
C-Peptide
Chloride
Cholesterol
CPK-NAC
CPK-MB
Creatinine
Creatinine Clearance Test
CRP Quantitative
CSF Culture and Sensitivity
CT (Whole Blood Clotting Time)
Cytomegalo virus (CMV )IgG
Cytomegalo virus (CMV )IgM
CA 125
CA-15.3
CA-19.9
CEA (Carcino Embryonic Antigen)
D-Dimer
Dengue Virus (DV) IgM Antibody
Differential Leukocyte count (DLC)
ds DNA
Estradiol (E2)
Erythrocyte Sedimentation Rate (ESR)
Examination of body fluid
FDP Fibrinogen Degradation product
Ferritin
Fibrinogen Estimation
Filarial Parasite
Formal Gel (Aldehyde)
Fungal: Complete Study
Fungal: India ink preparation
Fungal: KOH preparation
FSH (Follicle Stimulating Hormone)
Glucose Tolerance Test (GTT)
Gamma GT
Gastric biopsy C/S for Helicobacter Pylori
Globulin
Glucose
Glucose-6-Phosphate Dehydrogenize(G-6-PD)
Glycosylated Hb. (HbA1c)
Haemoglobin (Hb)
HDL/LDL Ratio
HDL- Cholesterol
H-Pylori (Helicobacter Pylori Ab)
HVS C/S (High Vaginal Swab C/S)
HAV (Hepatitis-A) IgM antibody
Hepatitis-B Surface antigen (HBsAg)
Hepatitis-B Surface antigen (HBsAg) Confirmatory
HBc (Hepatitis-B Core) IgM antibody
HBc (Hepatitis-B Core)IgG antibody
Hepatitis-B e antibody (HBeAb)
Hepatitis-B e antigen (HBeAg)
Hepatitis-B Surface antibody (HBsAb)
Hepatitis-C antibody (anti-HCV)
Hepatitis-E IgG antibody (Anti-HEV-IgG)
Hepatitis-E IgM antibody (Anti –HEV-IgM)
Herpes simplex virus I (HSV-I) IgM
Herpes simplex virus II (HSV-II) IgM
Herpes simplex virus I (HSV-I) IgG
Herpes simplex virus II (HSV-II) IgG
HIV-I and II antibody
Iron
Japanese Encephalitis Virus (JEV) IgG antibody
Ketone bodies
LDH
Leishmania antibody (K39)
Lipase
Lithium
Lupus Erythematous Cells (L.E.Cells)
LH (Luteinizing Hornome)
Magnesium
Malarial antibody detection
Malarial antigen detection
Malarial Parasite
Mantoux(Tuberclin)test-Skin test
MCH Mean Corpuscular Haemoglobin
MCHC Mean Corpuscular Haemoglobin Concentration
Measles Virus (MV) IgG antibody
Measles Virus (MV) IgM antibody
Microalbumin
Platelets
PBF (Peripherial Blood Film)
PCV Packed Cell (Corpuscular Volume) Haematocrit
Phosphorous
Potassium
Pregnancy
PT (Prothrombin time)
Progesterone
Prolactin (PRL)
PSA (Prostate Specific Antigen)
Pus Culture and Sensitivity
Parathyroid Hormone (PTH)
RA Factor quantitative RBC
Total Red Blood Cell Count
Reticulocyte count Rh antibody (Anti-D) titre
Rh antibody Titre (Anti-D titre) Coombs test(Direct )
Rh antibody Titre (Anti-D titre) Coombs test(Indirect)
Semen Analysis
SGOT
SGPT
Sodium
Sputum Culture and sensitivity
Staining- AFB
Staining- Albert
Staining- Fontana
Staining- Gram
Stool- Culture and Sensitivity
Stool- Detection of Reducing Substances
Stool- Ova Count
Stool- R/E
Stool- R/E by Concentration method
Stool- Occult Blood Test
Swabs Culture and Sensitivity
Swine Flu
TIBC
Thyroglobulin
Total Leucocyte Count (TLC )
TPO (Thyroid Peroxidase)
Testosterone
Torch IgG antibody (5 tests set)
ToRCH IgM antibody (5 tests set)
Free T3
Free T4
TSH
Total Cholesterol
Total Platelet Count
Total Protein
Toxoplasma Gondi IgG antibody
Toxoplasma Gondi IgM antibody
Toxoplasma Gondi Total antibody
TPHA test
Triglyceride
Troponin I
Troponin I Quantitative
Urea
Uric Acid
Urinary Amylase-24 hrs
Urinary Calcium-24 hrs
Urinary Creatinine-24 hrs
Urinary Na, K-24 hrs
Urinary Phosphorous-24 hrs
Urinary Protein 24 hrs
Urinary Uric Acid 24 hrs
Urine Culture and Sensitivity
Urine Micro albumin
Urine Detection of Bile Pigment and Billirubin
Urine Detection of Bence-Jones-Protein
Urine Detection of Chyle
Urine Detection Glycerolysistim
Urine For Fuchet
Urine Detection of Prophobilinogen
Urine Analysis
Urine Detection of Urobilinogen
Vitamin D (25-Dihydrooxy Cholecalciferol/Calcidiol)
Vitamin B12
Widal Test
RPR (VDRL) test
Rubella Virus IgM antibody
Rubella Virus IgG antibody
Salmonella Aggulation (WIDAL) Test
Semen Culture and Sensitivity
DENTAL
Dental Radiology X-Rayt
Dental Registration
Endodontics
Implantology
Oral Surgery
Orthodontics
Pedodontics
Periodontics
Prosthodentics
Reg., Membership & Check Up + Restoration
Reg., Membership & Check Up + Periodontics
Registration
Restoration
Temporization
ULTRASOUND
Carotid Doppler
Color Doppler
Renal Doppler
Trus
TVS
Ultrasound
USG
USG Guided Aspiration
USG Guided FNAC
USG Special
USG Thigh
USG Thyroid
US – BMD
EXERCISE AND THERAPY
Package(10 Days) Very Long
Per Day Exercise and Therapy
Physiotherapy (V V) Long
Taken Package (14 Days) Very Long
Therapy Foreign
Therapy Long
Therapy Medium
Therapy Short
Therapy Special
Therapy Very Long
Therapy VSP
X-Ray
10*12 1 View/ 1 Film
10*12 2 View/ 1 Film
10*12 3 View/ 1 Film
10*12 4 View/ 1 Film
11*14 2 View/ 1 Film
14*17 1 View/ 1 Film
14*17 2 View/ 1 Film
14*17 3 View/ 1 Film
14*17 4 View/ 1 Film
Chest X-Ray
Fistulogram
HSG (Hysterosalpingography)
IUV
KUB X-Ray
PHYSIOTHERAPY
Home Service Physiotherapy
Physio Long
Physio Medium
Physio Short
Physio Very Long
Physio Very Short
Special Case
Taken Package (7 Days) Long
Very Very Long
ECG
ECG
Magnet ECG
Stress ECG
SCREEN AND SCAN
APS – OT
APSDH – OT
APVA – OT
Both Forearm
Latter Spine
Left Femur
Left Forearm
LVA
RF – OT
Right Femur
WBD – OT
ECHOCARDIOGRAPHY
Echo
Echo Screening
ECONOMIC SCREENING PACKAGE
Complete Blood Count
Blood Sugar
Uric Acid
Creatinine
SGPT
SGOT
Lipid Profile
TSH
Urine R/E
ECG
Chest X-ray
USG
Lungs Function Test
Doctor's Consultation
GENERAL HEALTH PACKAGE
Complete Blood Count
Blood Sugar
Uric Acid
Calcium
Lipid Profile
Liver Function Test
Renal (Kidney) Function Test
Urine R/E
Stool R/E
Occult Blood Test
Chest X-Ray
USG
ECG
Doctor's Consultation
DIABETIC PACKAGE
Complete Blood Count
Blood Sugar F/PP
Uric Acid
Calcium
HbA1C
Lipid Profile
Liver Function Test
Renal (Kidney) Function Test
Urine R/E
Urine Microalbumin
ECG
Chest X ray
USG
Doctor's Consultation
CARDIAC PACKAGE
Complete Blood Count
Blood Sugar
Uric Acid
Calcium
Lipid Profile
Renal Function Test
SGPT
SGOT
Urine R/E
Chest X-Ray
ECG
ECHO
TMT (Treadmill Test)
Doctor's Consultation
Frequently Asked Questions
1. What does the test on Fasting mean?
If your health care provider has told you to fast before a blood test, it means you should not eat or drink anything, except water, for 10 to 12 hours before your test.
2. Do all test required Fasting?
You don't need to fast before all blood tests.
3. What do I need to bring for my doctor's appointment / test done?
A list of prescription medications and vitamins you're currently taking.
A copy of your medical records from your previous doctor.
4. Do I need to take an appointment before I visit?
For lab work you don't need but for doctors visit YES
5. How long does testing typically take before results are available?
Many tests are completed within a day Paps, biopsies, and cultures take longer because of the manual nature of the procedures. Additionally, some specialty tests take longer and your physician can tell you if your tests fall into any of these categories.
6. Do you have home sample / doctors visit available?
Email Us
bluebirdinternationalclinic
@gmail.com
Our Location
Bluebird Mall, Tripura Marg, Kathmandu, Nepal 44600